Smartest way to be found
and
stay engaged with your customers
Direct reviews from all your profiles to one platform:
Bring them all together. The platform has a feature where all reviews are made available in one place. The reviews can be further filtered by brand, sentiment, place including keywords related to your business.
Respond to review in time and with ease
You are provided with real time alerts if you would like to manage the dashboard yourself. If not, we can manage for you. You will get real time alerts on reviews which can be responded with predesigned template response or you can customize your responses.
Increase your sales through online reviews
Manage and respond to reviews in real time from Google My Business, Facebook, Zomato, TripAdvisor, Yellowpages.qa, localsearch.qa, Indeed, Glassdoor, Expedia and a dozen other platforms. Responding to reviews and engaging with your customers online improves local search engine rankings, enhances your online reputation, and drive additional sales.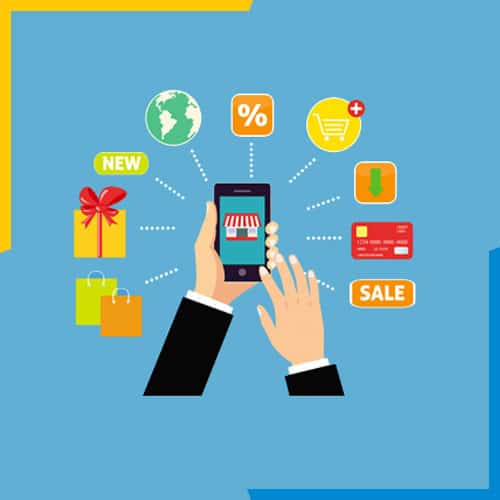 Trust – Customers reach you for business after looking at your reviews on Google my your Business knowledge panel.
Reputation – More the reviews higher the star rating, better the reputation. Higher ranking in Google search results as Google uses online reviews for local SEO.
Feedback – Great way of getting genuine responses from your customers. Reviews provide credibility and help your business.
Online Reviews are written online responses by your customers that include star rating or written response on doing business with you or interacting with you or your team.
Reviews can be positive or negative in nature.
94 percent of consumers say that a bad review has convinced them to avoid a business.
53 percent of customers expect businesses to respond to negative reviews within a week.
But 63 percent say that a business has never responded to their review.
45 percent of consumers say they're more likely to visit a business that responds to negative reviews.
Source – reviewtrackers.com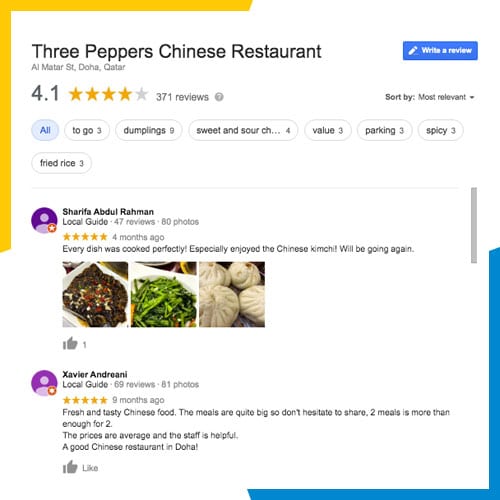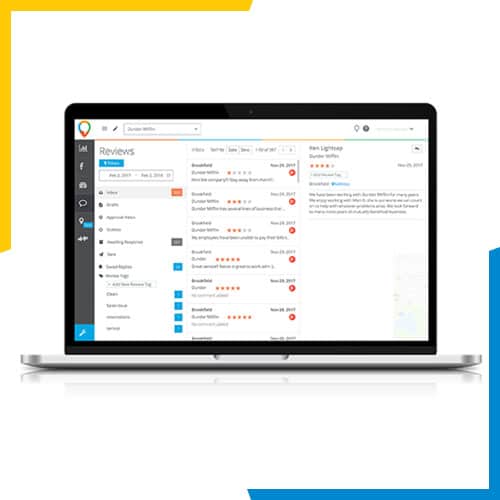 Manage and respond to reviews:
Does responding to reviews help in local SEO or enhance your visibility on google?
Customer reviews provide valuable feedback for your business. Responding to reviews shows that you value your customers and their feedback. Positive reviews and comments from your customers will increase your online visibility on search engines and help you engage with customers on your Social Media Profiles. Google encourages responding to reviews and has provided with content that will help respond to reviews.
We can design and post Google posts for you. Google allows posts in the form of offers, updates and events.  You can promote Seasonal offers, Flash Sales, Product launches, Emergency updates, job vacancies.
This helps drive phone calls, visits to your websites and direct customers as many click on the direction icon to drive to your location.
Each Post can have a call-to-action (CTA) button. While Google will show you how many clicks your CTA generated and how many views your Post gathered,
Google Posts helps in increasing web traffic and help with Local SEO.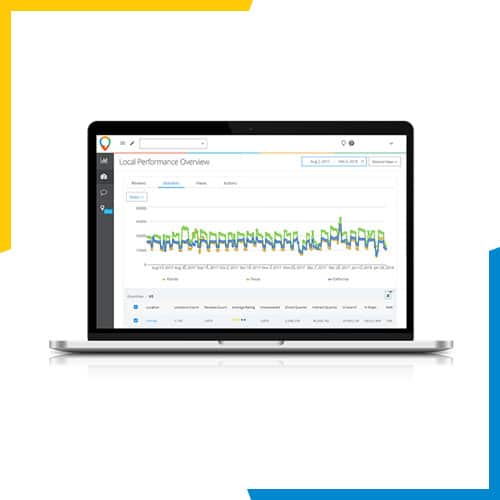 Google My Business insights for your location or locations on a cloud hosted dashboard that allows you to group, filter and analyse data that will help you understand your customers and add immense value to your marketing
Insights on searches, maps, driving directions, phone calls, website visits, brand vs. indirect queries, and photo counts & engagement by location
Trends by day, week or month
Correlate your optimization efforts with actual results to prove ROI
Download the data to connect to your own Business Intelligence tools
All Integrations Included
Industry-Leading ReviewsInbox™
Intelligent Auto Response
30 Review Responses Templates
Bulk & Schedule Google Posts
Unified Reporting Dashboard
Customer Location Content
Unlimited Users & Reports
All Integrations Included

Industry-Leading ReviewsInbox™

Intelligent Auto Response

30 Review Responses Templates

Bulk & Schedule Google Posts

Unified Reporting Dashboard

Customer Location Content

Unlimited Users & Reports
Insights & Analytics reporting*
Service/product 1 Post per Month*
All Integrations Included

Industry-Leading ReviewsInbox™

Intelligent Auto Response

30 Review Responses Templates

Bulk & Schedule Google Posts

Unified Reporting Dashboard

Customer Location Content

Unlimited Users & Reports

Insights & Analytics reporting*
Service/product 2 Posts per Month*
Local Search Directory Listing*